I love the look of crocheted hair accessories. They are so cute! Lately I've made quite a few hair clips from crocheted bows. Want some of your own?
First off, crochet the bow (tutorial for that found on
Creative Yarn
). Then grab your clip, some felt, and your hot glue gun.
Determine how big to cut your piece of felt by measuring the back of your bow and the size of the hair clip. Here is how mine looked (make sure your piece of felt isn't wider than the center of the bow):
Then, cut a little snip in the upper middle of the felt. Cut it just wide enough for the clip to slip through.
Slip the the upper prong of the clip through the piece of felt. It should look like this:
(the top side -- will attach to the bow)

(the bottom side -- goes next to your head)

Now get your glue gun and go to town (but work semi-quickly). Make sure you glue the top side, where the top prong of the clip is visible.

Once you've got enough glue attach to the back center of the bow. Press into place and let cool.
And you are done!
Wondering how to wear these? Try these ideas or wear underneath a messy bun (not pictured).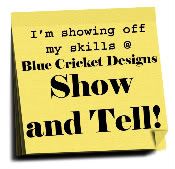 FloralShowers Creative Craft Contest